Support Local Independent Bookstores

Order BOOKS
for PICK-UP or DELIVERY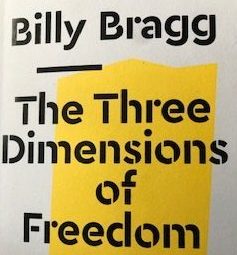 Writer and Narrator
In The Three Dimensions of Freedom audiobook, Billy Bragg narrates his most recent release on liberty, equality, and accountability— emphasizing that to protect ourselves from encroaching tyranny, we must look beyond a one-dimensional notion of freedom.
Give the gift of audiobooks this year. It's simple when you gift a friend a 1, 3, 6, or 12-month subscription. They'll choose a new audio book each month. Plus, you'll receive Circe as an audiobook thank you gift!
What's On Your Reading List?
Based in Oakland, LOAKL helps find the books you're looking for from a nearby independent bookstore—we search nearby stores to see who has your book in stock. Your purchase online and pick-up in-store or get delivery. Shopping locally is stress-free with LOAKL.