Support Local Independent Bookstores

Order BOOKS
for PICK-UP or DELIVERY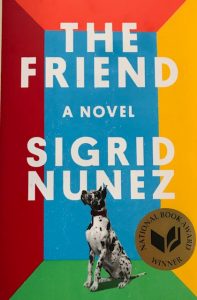 Highly Recommended
In the Friend, Sigrid Nunez does something delectable in blurring fiction with non-fiction in this beautifully crafted novel that involves two nameless characters and a handsome dog named Apollo. Read it or buy it for a friend.
Digital Overreach
Shoshana Zuboff's hefty tome The Age of Surveillance Capitalism offers a powerful look at data and the new gold rush, focusing on tech companies and their ability to use surveillance as a means for profit, while we become the involuntary subjects of their experiments.
What's On Your Reading List?
Based in Oakland, LOAKL helps find the books you're looking for from a nearby independent bookstore—we search nearby stores to see who has your book in stock. Your purchase online and pick-up in-store or get delivery. Shopping locally is stress-free with LOAKL.